Getting Started with Artima SuiteRunner
How to Run the Simple Example Included with the Distribution
by Bill Venners
February 3, 2003
<<
Page 2 of 9
>>
Starting the Graphical User Interface
This article shows screenshots of Artima SuiteRunner version 1.0beta2, as it appeared on Mac OS X. You can run the Artima SuiteRunner example in several ways, the simplest of which is:

java -jar suiterunner-[release].jar account.srj

When you type the previous command, you should see: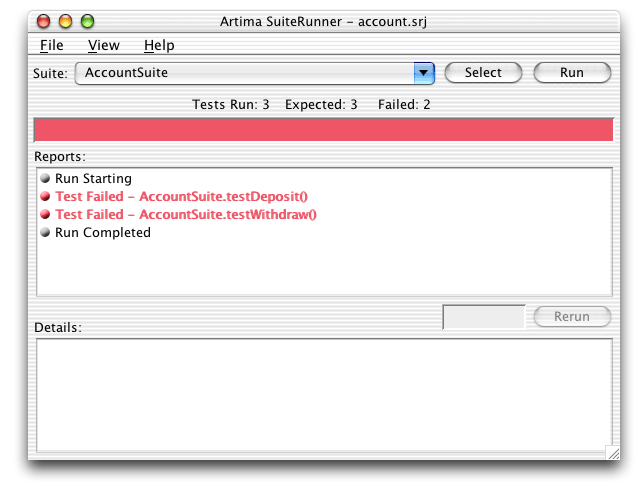 Figure 1. The GUI lists two failed tests.

Artima SuiteRunner's main Graphical User Interface (GUI) is comprised of:
A "Suite" combo box that keeps a history of the last five suites you've run so you can quickly select one of them to run again
A "Run" button that causes the suite currently displayed in the Suite combo box to run.
A "Select" button that pops up a dialog box that lists and lets you select and run any Suites (or JUnit TestCases) available on the runpath and class path.
A status panel that indicates the number of tests expected, run, and failed.
A progress bar that indicates the progress of a run as the run executes. The progress bar starts out green. As soon as any error is encountered, the progress bar turns red.
A "Reports" list box that displays reports generated by the run.
A "Details" text area that displays details of the currently selected report in the Reports list.
A "Rerun" button that causes the test, suite, or other entity currently selected in the Reports list to be run again.
<< Page 2 of 9 >>



---
---