Advertisement
This page contains an archived index of one topic of the Jini Forum. If you wish to participate in discussions, please visit the new Artima Forums.
This discussion concerns the material presented in Jini-ology article, "The Jini Vision," which was published in the August issue of JavaWorld.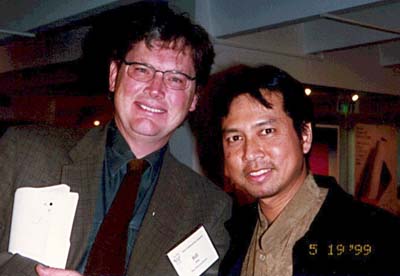 Here's Bill Joy and Torin Sarasas at the Jini Community Summit cocktail reception, just after Bill finished explaining to us why "a device should be what it is."
---
Messages: